The Library Of Modern Piano Music
Référence : MUSAM 1006995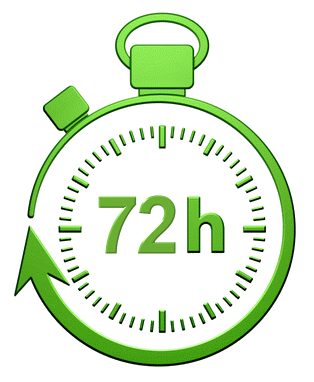 Disponible sous 3 à 5 Jours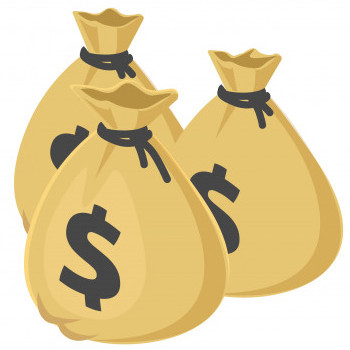 Gagnez un bon d'achat dès 50€ *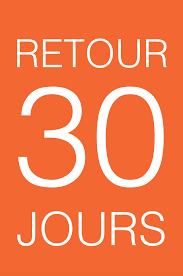 30 jours pour changer d'avis
Classique
Contenu
China Gates [Adams, John]
Balcony Scene (From Romeo + Juliet) [Armstrong, Craig]
Glasgow Love Theme (From Love Actually) [Armstrong, Craig]
Weather Storm [Armstrong, Craig]
The Belles Of St Trinian's [Arnold, Malcolm]
Four Scottish Dances - IV. Con brio [Arnold, Malcolm]
Sarabande [Arnold, Malcolm]
Adagio For Strings [Barber, Samuel]
Excursions - I. Vivo [Rodney Bennett, Richard]
Excursions - III. Allegro [Rodney Bennett, Richard]
Partridge Pie - Eight Maids A-Milking [Rodney Bennett, Richard]
Partridge Pie - Eleven Ladies Dancing [Rodney Bennett, Richard]
Nicole's Theme (from Tender Is The Night) [Rodney Bennett, Richard]
Rosemary's Waltz (from Tender Is The Night) [Rodney Bennett, Richard]
Five Short Pieces - II. Allegro moderato [Berkeley, Lennox]
Five Short Pieces - V. Allegro [Berkeley, Lennox]
Mazurka, Op.101/2 [Berkeley, Lennox]
Mr. Pilkington's Toye [Berkeley, Lennox]
Piano Pieces - #2 [Berkeley, Lennox]
Six Preludes - III. Allegro moderato [Berkeley, Lennox]
Six Preludes - VI. Andante [Berkeley, Lennox]
Two Interludes - II. Moderato [Bliss, Arthur]
Bagatelles Diverses - II. Digression [Chapple, Brian]
Bagatelles Diverses - VI. Spanish Dance [Chapple, Brian]
The Blue Pool (from On The Cool Side) [Chapple, Brian]
The Snow Melts (from Lazy Days) [Chapple, Brian]
The Eternal Vow (from Crouching Tiger, Hidden Dragon) [Dun, Tan]
The Crane Dance [Einaudi, Ludovico]
Dietro Casa [Einaudi, Ludovico]
Discovery At Night [Einaudi, Ludovico]
L'Origine Nascosta [Einaudi, Ludovico]
Primavera [Einaudi, Ludovico]
Run [Einaudi, Ludovico]
Una Mattina [Einaudi, Ludovico]
Danse Rituelle du Feu (from El Amor Brujo) [de Falla, Manuel]
The North Pole (from Frozen Planet) [Fenton, George]
Opening Piece from 'Glassworks' [Glass, Philip]
Metamorphosis Five [Glass, Philip]
Orphée Suite - V. Music Interlude [Act II Scene V] [Glass, Philip]
Trilogy Sonata: Knee Play #4 (from Einstein On The Beach) [Glass, Philip]
An Album For My Friends - II. Adam's Allemande [Gregson, Edward]
An Album For My Friends - III. Clare's Courante [Gregson, Edward]
An Album For My Friends - IV. Stefan's Sarabande [Gregson, Edward]
An Album For My Friends - V. Gaynor's Gavotte [Gregson, Edward]
Bagatela #1 [from Once Bagatelas, Op.19] [Halffter, Rodolfo]
Three Secrets From The Abyss - I. Intense Introspection [Harle, John]
Three Secrets From The Abyss - II. Unutterable Sadness [Harle, John]
Three Secrets From The Abyss - III. Profound Longing [Harle, John]
Towards The Light - III. Arioso [Hawes, Patrick]
Towards The Light - V. Ave Maria [Hawes, Patrick]
Towards The Light - X. The Time Of Sacrifice [Hawes, Patrick]
Sonatina 1947 - II. Andantino [Werner Henze, Hans]
Clearer Nuance (Section 3 from 'for L.C. at 50', Migas Book 1) [Holt, Simon]
Solitude [Ibert, Jacques]
Otra Vez Huyendo y Sin Despedirme (from All About My Mother) [Iglesias, Alberto]
Treasure (from Tinker Tailor Soldier Spy) [Iglesias, Alberto]
Folk Melodies - IV. The Shepherd Girl [Lutoslawski, Witold]
Folk Melodies - V. An Apple Hangs On The Apple-Tree [Lutoslawski, Witold]
Folk Melodies - VII. Master Michael [Lutoslawski, Witold]
Folk Melodies - X. The Grove [Lutoslawski, Witold]
Folk Melodies - XI. The Gander [Lutoslawski, Witold]
Folk Melodies - XII. The Schoolmaster [Lutoslawski, Witold]
Bucolics, #1 [Lutoslawski, Witold]
Bucolics, #5 [Lutoslawski, Witold]
Invention [Lutoslawski, Witold]
Reliqui domum meum (from Two Organ Pieces) [Maxwell Davies, Peter]
Six Secret Songs - II. Allegro [Maxwell Davies, Peter]
Snowfall In Winter (Study #9 'Hommage à Debussy') [McCabe, John]
Pessebres [Créches] - I. Dansa
A Hudson Cycle [Muhly, Nico]
Big My Secret (from The Piano) [Nyman, Michael]
The Heart Asks Pleasure First--The Promise--The Sacrifice (from The Piano) [Nyman, Michael]
Opus 28 [O'Halloran, Dustin]
Nocturne #8 [Poulenc, Francis]
Mouvements Perpétuels - III. Alerte [Poulenc, Francis]
Trois Novelettes - #1 in C Major - Modéré sans lenteur [Poulenc, Francis]
Trois Novelettes - #2 in B-flat Minor - Très rapide et rythmé [Poulenc, Francis]
Trois Novelettes - #3 in E Minor - Andantino tranquillo [Poulenc, Francis]
Promenades - III. Á Cheval [Poulenc, Francis]
Promenades - VIII. En Chemin De Fer [Poulenc, Francis]
Suite pour Piano - I. Presto [Poulenc, Francis]
'Farewell' Theme (from Between Strangers) [Zbigniew, Preisner]
A Good Morning Melody [Zbigniew, Preisner]
Horizon Variations [Richter, Max]
Prelude [Saariaho, Kaija]
Zebra Music - #1-6 [Swayne, Giles]
Les Cinq Doigts [Stravinsky, Igor]
6/11/98 [Talbot, Joby]
Cloud Watching [Talbot, Joby]
Once Around The Sun: January - 'A Yellow Disc Rising From The Sea' [Talbot, Joby]
Once Around The Sun: June - 'Transit Of Venus' [Talbot, Joby]
Once Around The Sun: November - 'Eleven' [Talbot, Joby]
Techno Etude #1 [Tanak, Karen]
Mandoodles [Tavener, John]
The Lamb [Tavener, John]
Las Musas de Andalucia, Op.93 - VIII. Terpsícore [Turina, Joaquín]
Water Night [Whitacre, Eric]
Calmo (No.3 from Three Piano Pieces, Op.5) [Wood, Hugh]
I've Turned The Page [Weir, Judith]
Die Sonate vom Guten Menschen (from Das Leben der Anderen) [Yared, Gabriel]
Lovers On Balloon (from Map Of The Human Heart) [Yared, Gabriel]
L'Imaginaire (From Sauve Qui Peut La Vie) [Yared, Gabriel]
Romance (from Sylvia) [Yared, Gabriel]
Not Talking (from Breaking And Entering) [Yared, Gabriel]
Description :
Some of the most beautiful and diverse pieces by some of the finest composers in recent history are included in this enormous Library Of Modern Piano Music. Such a comprehensive collection of brilliant works for solo Piano belies the rich quality and sheer amount of music being composed that just begs to be learned. Over 100 fantastic pieces are guaranteed to keep you learning from this truly classic selection until the next century!

The Library Of Modern Piano Music boasts an unprecedented volume and variety of amazing compositions, some well-known, some more unfamiliar, some composed as standalone pieces and others as film scores, but the one thing uniting them all is their impeccable musicality and how enjoyable they are to play. Featuring the biggest names in contemporary classical music, composers like Einaudi lend their wonderful compositions (Primavera, Una Mattina), and all-round geniuses like Philip Glass are represented with a generous selection of their finest work (Metamorphosis Five, Opening Piece From Glassworks and more).

The varied progression of Piano music through the 20th century to the present day has given rise to an exceptionally vast and diverse repertoire. The unbelievable depth of the composers included here means you'll rarely be stuck for something to play. Kaija Saariaho, Stravinsky, Francis Poulenc, Dustin O'Halloran, Nico Muhly and Witold Lutoslawski are genuinely just a fraction of the composers featured in The Library Of Modern Piano Music. Some great standalone compositions like Samuel Barber's incomparable Adagio For Strings sit aside excerpts from longer works like a portion of Edward Gregson's An Album For My Friends or Joby Talbot's Once Around The Sun.

If you happen to be a fan of film and television scores, a taste of Michael Nyman's distinguished score for The Piano is included, a section from Crouching Tiger, Hidden Dragon, as well as parts of Richard Rodney Bennett's score for the now rarely-seen but superb 1980s miniseries of Tender Is The Night. Many established composers are included in this collection who are widely-recognised as masters. However, The Library Of Modern Piano Music also includes many young virtuosos who have not yet achieved that status but are certainly well on their way.

These original compositions span standalone pieces, albums, suites and arrangements from diverse talents, making The Library Of Modern Piano Music a collection that is certain to be seen by future generations as a perfect collection of the best of contemporary classical music.