The Library Of Baroque Music
Référence : MUSAM 1006962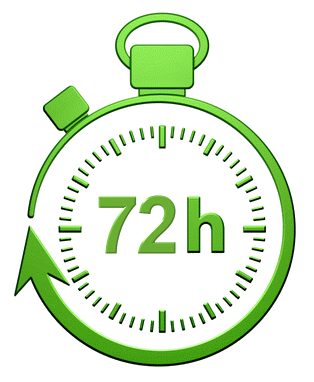 Disponible sous 3 à 5 Jours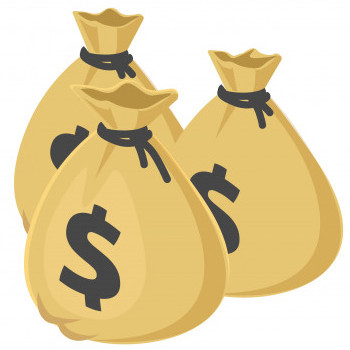 Gagnez un bon d'achat dès 50€ *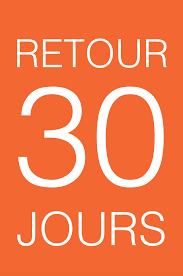 30 jours pour changer d'avis
Classique
Contenu
Sonata #1 In F Major [Arne, Thomas]
Italian Concerto BWV 971 [Bach, J.S.]
Concerto For Two Violins (2nd Movement) [Bach, J.S.]
Air On The G String (From Orchestral Suite #3 In D Major) [Bach, J.S.]
Aria (From The 'Goldberg' Variations) [Bach, J.S.]
Badinerie (from Orchestral Suite #2 in B Minor) [Bach, J.S.]
Brandenburg Concerto #3 In G Major (1st Movement) [Bach, J.S.]
Fantasia In C Minor [Bach, J.S.]
Harpsichord Concerto #5 In F Minor (1st Movement) [Bach, J.S.]
In Tears Of Grief (From St. Matthew Passion) [Bach, J.S.]
Jesu, Joy Of Man's Desiring (From Cantata #147) [Bach, J.S.]
Prelude And Fugue #11 In F Major
(From The Well-Tempered Clavier Book 1) [Bach, J.S.]
Prelude And Fugue #19 In A Major
(From The Well-Tempered Clavier Book 1) [Bach, J.S.]
Two-Part Invention #10 In G Major [Bach, J.S.]
Two-Part Invention #12 In A Major [Bach, J.S.]
Two-Part Invention #3 In D Major [Bach, J.S.]
Two-Part Invention #6 In E Major [Bach, J.S.]
Sheep May Safely Graze (From Cantata #208) [Bach, J.S.]
Toccata And Fugue In D Minor [Bach, J.S.]
Voluntary 1 In D Major (From 10 Voluntaries For Harpsichord) [Boyce, William]
Voluntary 7 In D Minor (From 10 Voluntaries For Harpsichord) [Boyce, William]
Canzonetta In D Minor Buxwv 168 [Buxtehude, Dieterich]
Prelude In G Minor Buxwv 163 [Buxtehude, Dieterich]
Toccata In G Major Buxwv 165 [Buxtehude, Dieterich]
Trumpet Voluntary [Clarke, Jeremiah]
Christmas Concerto (2nd Movement) [Corelli, Arcangelo]
Christmas Concerto (3rd Movement) [Corelli, Arcangelo]
Les Papillons [Couperin, Francois]
Les Baricades Misterieuses [Couperin, Francois]
Premier Concert (From Concerts Royaux) [Couperin, Francois]
Lachrimae Antiquae (Flow My Tears) [Dowland, John]
Queen Elizabeth Her Galliard [Dowland, John]
Partite Sopra Passacagli [Frescobaldi, Girolamo]
O Clap Your Hands [Gibbons, Orlando]
Art Thou Troubled? [Handel, G.W.F.]
Arrival Of The Queen Of Sheba (From Solomon) [Handel, G.W.F.]
Fugue #1 In G Minor (From Six Fugues HWV 605) [Handel, G.W.F.]
Hallelujah Chorus (From Messiah) [Handel, G.W.F.]
Lascia Ch'io Pianga (From Rinaldo) [Handel, G.W.F.]
Largo (From Xerxes) [Handel, G.W.F.]
Let The Bright Seraphim (From Samson) [Handel, G.W.F.]
March (From Scipio) [Handel, G.W.F.]
Overture (From Messiah) [Handel, G.W.F.]
See The Conqu'ring Hero Comes! (From Judas Maccabaeus) [Handel, G.W.F.]
The Harmonious Blacksmith [Handel, G.W.F.]
Air (From Water Music] (F Major Suite) [Handel, G.W.F.]
Allegro (From Water Music] (D Major Suite) [Handel, G.W.F.]
Overture (From Water Music) (F Major Suite) [Handel, G.W.F.]
Allegro (From Water Music) (F Major Suite) [Handel, G.W.F.]
Zadok The Priest (From Solomon) [Handel, G.W.F.]
Gigue In E Minor [Lully, Jean-Baptiste]
Canon In D [Pachelbel, Johann]
Gigue [Pachelbel, Johann]
Variations On 'Ach, Was Soll Ich Sünder Machen' [Pachelbel, Johann]
Allegro (From Harpsichord Sonata In A Major) [Pergolesi, Giovanni Battista]
Stabat Mater [Pergolesi, Giovanni Battista]
Harpsichord Sonata In D Major [Pergolesi, Giovanni Battista]
Evening Hymn [Purcell, Henry]
When I Am Laid In Earth (From Dido And Aeneas) [Purcell, Henry]
Suite #3 In G Major [Purcell, Henry]
Suite #4 In A Minor [Purcell, Henry]
Thou knowest, Lord [Purcell, Henry]
Les Triolets (from Nouvelles Suites de Pièces de Clavecin) [Rameau, Jean-Philippe]
Les Sauvages (From Nouvelles Suites De Pièces De Clavecin) [Rameau, Jean-Philippe]
L'Enharmonic (From Nouvelles Suites De Pièces De Clavecin) [Rameau, Jean-Philippe]
La Poule (From Nouvelles Suites De Pièces De Clavecin) [Rameau, Jean-Philippe]
Allemande, Courante And 'Le Rappel Des Oiseaux' (From Pièces De Clavecin) [Rameau, Jean-Philippe]
Sonata in E Major [Scarlatti, Domenico]
Sonata in G Major [Scarlatti, Domenico]
Arioso [Scarlatti, Alessandro]
Six Variations On 'Ma Jeunesse A Une Fin!' [Sweelinck, Jan Pieterszoon]
Toccata [Sweelinck, Jan Pieterszoon]
Fantasia In B Minor [Telemann, Georg Philipp]
Fuga Prima (From Fugues Légères and Petits Jeux À Clavessin Seul) [Telemann, Georg Philipp]
Partia À Cembalo Solo [Telemann, Georg Philipp]
Concerto For Two Violins, Lute And Continuo [Vivaldi, Antonio]
Summer (2nd Movement From The Seasons) [Vivaldi, Antonio]
Autumn (1st Movement From The Seasons) [Vivaldi, Antonio]
Autumn (3rd Movement From The Seasons) [Vivaldi, Antonio]
Winter (2nd Movement From The Seasons) [Vivaldi, Antonio]
Winter (3rd Movement From The Seasons) [Vivaldi, Antonio]
Spring (1st Movement From The Seasons) [Vivaldi, Antonio]
Spring (3rd Movement From The Seasons) [Vivaldi, Antonio]
Concerto For Flute, Op.10 #3 'The Goldfinch' (2nd Movement) [Vivaldi, Antonio]
Concerto For Flute, Op.10 #2 'Night' (5th Movement) [Vivaldi, Antonio]
Concerto For Two Mandolins, Strings And Organ (1st Movement) [Vivaldi, Antonio]
Beatus Vir [Vivaldi, Antonio]
Gloria [Vivaldi, Antonio]
Theme And Variations (From Partita In A Minor) [Zipoli, Domenico]
Description :
The Library Of Baroque Music is an enormously expansive collection of the greatest works produced during that prolific period that flourished between the Renaissance and Classical eras. All arranged for solo Piano, this volume features works drawn from all the major Baroque composers, including some of the greatest pieces of music ever composed.

The progression and development of music during the Baroque period can be heard in these pieces, providing you not only with a window into musical history, but also many exciting additions to your repertoire. The retrospective 'Baroque' label was applied to a diverse range of European compositions-often combining a spirit of experimentation with elaborate new musical structures. Dominated primarily by the Harpsichord and Organ, this period also saw the rise and development of larger-scale forms such as the concerto and oratorio.

This superb volume is comprised of Keyboard and ensemble works from all the major Baroque composers, arranged for Piano. Featuring Arne, Boyce, Buxtehude, Corelli, Couperin, Gibbons, Lully, Pachelbel, Purcell, Rameau and Vivaldi, the composers here include some of the most respected and revered figures in musical history. The Library Of Baroque Music spans compositions of many of these masters, ranging from Frescobaldi in the early 1600s to Pergolesi a century later, and the famous three - J.S. Bach, Handel and Domenico Scarlatti.

Baroque music, so called for its ornateness, was characterised by a bold exploration of counterpoint and new harmonic possibilities. This was variously expressed through the work of perhaps fifty or so major European composers. By the time Baroque began to segue into a new Classical period around 1750 it had already irrevocably changed and expanded the possibilities of music. The works that precipitated this change are available to play in this single volume, perfect for pianists looking to expand their repertoire with both challenging and exciting music.

In this thoroughly enjoyable Library Of Baroque Music, the triumphant progression of this period is illustrated in the best possible way - through the compositions themselves, forming the definitive Baroque collection for solo pianists.