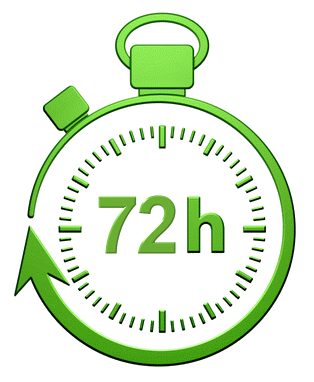 Disponible sous 3 à 5 Jours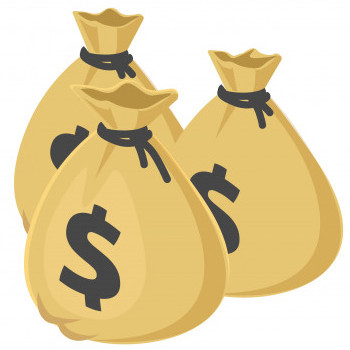 Gagnez un bon d'achat dès 50€ *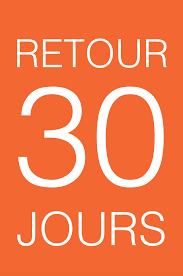 30 jours pour changer d'avis
Variété internationale et musique du monde
Contenu
(Baby) You Don't Have To Tell Me
(Got-to Have) Something In The Bank, Frank
(They Call It) Teenage Crush
(They Call Me) The Rock Of Gibraltar
2 Become 1
5th Season
7000 Dollars And You
A Happy And Harmonious Blacksmith (Air - Suite #5 In E Hwv 430) [Handel, George Frideric]
A Mess Of Blues
A Spoonful Of Sugar
A Taste Of Honey
A Time For Us (Romeo And Juliet) [Rota, Nino]
A Whiter Shade Of Pale
A Woman Is A Sometime Thing
Abide With Me
Across The Alley From The Alamo
Adagio [Albinoni, Tomaso]
Adagio Theme (Clarinet Concerto In A K.622) [Mozart, Wolfgang Amadeus]
Addams Family Waltz, The
Afton Water
Ah! So Pure (Martha) [Flotow, Friedrich Von]
Ain't Nobody
Ain't That A Shame
Alfie
Alice In Wonderland
All At Once
All I Really Want
All I Want For Christmas Is My Two Front Teeth
All I've Ever Wanted
All My Love (Solo Tu)
All Of Me
All Our Tomorrow
All People That On Earth Do Dwell
All Right Now
All Shook Up
All That She Wants
Almost In Your Arms
Almost Paradise
Alone
Always
Always Be My Baby
America, The Beautiful
Among My Souvenirs
Amorita (Fue Mentira)
Anchors Aweigh
And I Love You So
And Your Bird Can Sing
Angels, From The Realms Of Glory
Annie Laurie
Another Tear Falls
Anthropology
Anticipation Blues (I'm Gonna Be A Daddy Now)
Any Time At All
Anything For Your Love
April Played The Fiddle
Arabian Nights
Aranjuez, Mon Amour
Are My Ears On Straight
Are You Really Mine?
Aristocats, The
Around The World
Arther Murray Taught Me Dancing In A Hurry
As Long As You Love Me
Ashby Be La Zouch (Castle Abbey)
A-tisket A-tisket
Attitude Dancing
August, Theme From
Avalon Of The Heart
Baby Elephant Walk
Baby Let's Play House
Baby, I Don't Care
Baby, It's You
Baby, Please Don't Go
Baby's In Black
Baia (Na Baixa Do Sapateiro)
Baker Street
Bali Hai
Bank Holiday
Barbarella, Theme From
Barbie Girl
Bare Necessities, The
Barefoot In The Park
Beautiful People
Be-bop Boogie Boy
Being For The Benefit Of Mr Kite
Believe Me, If All Those Endearing Young Charms
Bell That Couldn't Jingle, The
Bella Notte
Berceuse Op.56 #1 (Dolly Suite) [Faure, Gabriel]
Bernie's Tune
Beside The Alamo
Better Than Ever
Betty Boop
Beyond The Blue Horizon
Bibbidi-bobbidi-boo (The Magic Song)
Big Boots
Big Fun
Big Love, Big Heartache
Big Mistake
Billy Boy
Black Is The Colour Of My True Love's Hair
Blaze Of Glory
Bleak House
Blow Away The Morning Dew
Blue Christmas
Blue Hawaii
Blue Orchids
Blue Snowfall
Blue Velvet
Bobby's Girl
Bop! Goes My Heart
Born To Be Wild
Borsalino
Bossa Nova Baby
Boston Come-all Ye
Botch-a-me (Ba-ba-baciami Piccina)
Both Sides Of The Story
Brazil
Brazilian Summer
Brideshead Revisited
Brown Suede
Buffalo Soldier
Busy Line
But She's My Buddy's Chick
Buttons And Bows
Call Me
Call Me Irresponsible
Call Of The Faraway Hills, The
Can You Feel The Love Tonight
Candle On The Water
Can't Get Indiana Off My Mind
Can't Help Falling In Love
Carry Me Back To Old Virginny
Champ, The
Chapel Of Dreams
Charmless Man
Chim Chim Cher-ee
Choo Choo Samba Coffee Song, The
Christmas Is
Christmas Island
Christmas Rock 'N' Roll
Cinderella
Circle Of Life
Circle, The
Close To You
Cocktails For Two
Colour Of My Love, The
Colours
Come Back To Erin
Come Live Your Life With Me
Come Saturday Morning
Comes-a-long A-love
Coming Around Again
Common People
Confide In Me
Cotton Eye Joe
Could I Have This Dance
Could It Be Magic
Could You Be Loved
Country House
Cousins
Coventry Carol
Cow-cow Boogie
Cradle Rock, The
Crazy Blues
Crazy He Calls Me
Cruella De Vil
Crying Game, The
Cumberland Gap
Daddy Won't You Please Come Home
Daddy's Home
Dance To The Bop
Day By Day
Day We Find Love, The
Deadlier Than Romance
Dear Prudence
Devil May Care
Ding Dong! Merrily On High
Disco
Distant Drums
Do U Still
Do What You Do, Do Well
Doctor Robert
Dolores
Don't Ask Me Why
Don't Be A Stranger
Don't Be Cruel
Don't Bother Me
Don't Go Home (My Little Darlin')
Don't Laugh At Me (Just Because You See Me Cryin')
Don't Let Go (Love)
Don't Let Me Down, Gently
Don't Say You're Sorry Again
Double Trouble
Down In The Boondocks
Dream Of You
Dream On Little Dreamer
Dreamlover
Drop Me Off In Harlem
Drum Boogie
Early One Morning
Easy Living
Eight Bells
Ein Prosit Der Gemutlichkeit (To All Good Cheer)
Emotions
End Og The Road
Enlightenment
Espana (Chabrier)
Eternal Father, Strong To Save
Etude #3 [Chopin, Frederic]
Even Better Than The Real Thing
Every Little Thing
Everybody (Backstreet's Back)
Everyday
Evil Hearted You
Exodus
Ezekiel Saw The Wheel
Falling Into You
Fame And Fortune
Fantasie Impromptu [Chopin, Frederic]View
Far And Away, Theme From
Fascination
Fatal Attraction, Theme From
Feel So Bad
Fields Of Gold
First Love Never Dies
First Time I Saw You, The
Five Brothers
Fleet's In, The
Foggy Foggy Dew
Follow That Dream
Footloose
Forest Gump Suite
Fortuosity
Four Legged Friend, A
Four Weddings And A Funeral/Funeral Blues
Fragile
Frankfort Special
Fraulein
Frenesi
From A Window
Full Moon And Empty Arms
Fun In Acapuico
G.I. Blues
Games People Play
Gentle On My Mind
Ghost
Ghost Ridrs In The Sky
Girl Happy
Girl In The Little Green Hat, The
Girl In The Wood (Remember Me), The
Girl Like You, A (Bacharach/Croswell)
Girl Like You, A (Collins)
Girl Of My Best Friend
Girl Talk
Girl Who Used To Be Me, The
Girls And Boys
Girls! Girls! Girls!
Git On Board, Little Children
Give Me Just A Little More Time
Give Me That Old-time Religion
Gladiators
Globe Trotter
Glory Of Love, The
Go Away Blues
Go Away!
Go Down Moses
Go Where You Wanna Go
Godfather Ii, Theme From The
Golden Earrings
Golden Slumbers
Golden Years, The
Goldeneye
Gone Is My Life
Gonna Get Along Without You Now
Goober Peas
Good Christian Men, Rejoice
Good Idea Son, A
Good Luck Charm
Good Mornin' Life
Good Morning Blues
Goodbye
Goodbye Girl
Goodbye Sam, Hello Samantha
Goodnight, Wherever You Are
Granada
Grandfather's Clock
Greatest Show On Earth, The
Green Cockatoo, The
Green Door, The
Groovy Kind Of Love, A
Guess Who I Saw Today
Guns Of Navarone
Guy What Takes His Time, A
Half Of My Heart
Hall To The Chief
Hand In My Pocket
Hands Up (Give Me Your Heart)
Hannukah Song
Happiness Is A Water Gun
Happy Days
Happy Ending
Happy New Year
Has My Fire Really Gone Out?
He Makes Me Believe He's Mine
He Who Would Valiant Be
Heart And Soul
Heartbeat
Heartbreaker
Hearts Of Oak
Heat Is On, The
Heaven Can Wait
Heavy Soul (Pt.)
Hello Little Girl
Here Comes The Rain Again
Here Comes The Sun
Here I Go Again
Hero
He's A Tramp
Hey Lawdy Mama
Hey Mister Christmas
Hey Rock And Roll
Hey There, Lonely Girl
Hi Ho Silver Lining
High
Hit The Road To Dreamland
Hold Me In Your Arms
Hold Me Tight
Hole In The Ground
Holy, Holy, Holy
Home And Away
Home Cookin'
Home Is Where The Heart Is
Home, Sweet Home
Hornpipe (Water Music) [Handel, George Frideric]
Hot Diggity (Dog Ziggity Boom)
House Is Not A Home, A
House Of The Rising Sun
How Cute Can You Be?
How Would You Like To Be
Humoresque [Dvorak, Antonin]
Hungarian Dance #4 [Brahms, Johannes]
Hungarian Dance #5 [Brahms, Johannes]
Hungarian March (Berlioz)
Hunt'smen's Chorus, The (Weber)
Huron Carol, The
Hurting Each Other
Hymn To Red October
I Am Blessed
I Am The Monarch Of The Sea
I Believe In Father Christmas
I Didn't Believe In Santa Claus ('til The Day He Gave Me You)
I Didn't Mean To Hurt You
I Don't Care If The Sun Don't Shine
I Don't Want To Put A Hold On You
I Don't Want To Walk Without You
I Get Along Without You Very Well
I Have Eyes
I Hear Music
I Laugh To Keep From Crying
I Like It
I Need Your Love Tonight
I Only Have Eyes For You
I Only Saw Him (You) Once
I Remember You
I Said No
I Saw Three Ships
I Say A Little Prayer
I Slipped, I Stumbled I Fell
I Still Haven't Found What I'm Looking For
I Think Of You
I Wan'na Be Like You (The Monkey Song)
I Want To Walk You Home
I Was Telling Her About You
I Wish I Didn't Love You So
I Wonder Where Our Love Has Gone
I Wonder Why
I Won't Cry Anymore
If I Ever Lose My Faith In You
If I Loved You
If I Said You Have A Beautiful Body Would You Hold It Against Me
If You Are But A Dream
If You Never Come To Me (Inutil Paisagem)
If You Please
I'll Be Back
I'll Never Break Your Heart
I'll Never Fall In Love Again
I'm A Little Christmas Cracker
I'm Falling In Love With Someone
I'm Gonna Make It All The Way
I'm Just A Lucky So And So
I'm Late
I'm Not The Marrying Kind
I'm Only Sleeping
I'm Popeye The Sailor Man
I'm Walkin'
I'm Yours
In Old Lisbon (Lisbon Antigua)
In Old New York
In The Cool, Cool, Cool Of The Evening
In The Middle Of A Kiss
In The Summertime [Mungo Jerry]
In These Arms
Innamorata
Into Each Life Some Rain Must Fall
Irish Wedding Song, The
Iron Lion Zion
Isn't It Romantic
It Could Happen To You
It Looks Like Rain In Cherry Blossom Lane
It Must Be Him
It Only Takes A Minute
It Was Almost Like A Song
It's A Hap-hap-happy Day
It's A Long Road
It's A Most Unusual Day
It's A Small World
It's All Over But The Memories
It's Alright (Baby's Coming Back)
It's Always Been You
It's Carnival Time
It's Christmas All Over The World
It's Christmas Once Again
It's Delightful Down In Chile
It's Easy To Remember
It's Gonna Be A Cold Cold Christmas
It's Impossible (Somos Novios)
It's Now Or Never
It's The Same Old Shillelagh
It's The Talk Of The Town
I've Got The World On A String
Jailhouse Rock
Java
Jenifer Juniper
Jerusalem
Jingle, Jangle, Jingle
Joey
Johnny And Mary
Johnny Remember Me
Johnny Zero
Jolly Old Man In The Bright Red Suit, The
Jolly Old Saint Nicholas
Julia
Julia Says
Jumps, Giggles & Shouts
June In January
June Is Bustin' Out All Over
Jungle Drums (Canto Karabali)
Jurame (Promise, Love)
Just Another Star
Just For A Thrill
Just One More Chance
Just Tell Her Jim Said Hello
Kay's Theme (From The Godfather Ii)
Keep On Running
Keep The Faith
Key To My Life
Kids!' Kiss The Boys Goodbye
Killer
Killing Me Softly With His Song
King Creole
Kingston Town
Kiss From A Rose
Kiss In Your Eyes, The
Kiss The Girl
Kissin' Cousins
Kissing Bug
Kites
La Donna E Mobile (Rigoletto) [Verdi, Giuseppe]
Ladybyrd
Lady's In Love With You, The
Lassie, Theme From
Laughing On The Outside (Crying On The Inside)
Laura
Lay All Your Love On Me
Lead Kindly Light
Learn To Croon
Les Poissons
Let It Rain
Let Me Try Again
Let The Good Times Roll
Let The Music Play
Let Us With A Gladstone Mind
Let Your Soul Be Your Pilot
Let's Have A Party
Let's Hear It For The Boy
Life Is So Peculiar
Light My Fire
Like A Baby
Like A Child
Like A Rolling Stone
Like Dreamers Do
Lilli Marlene
Lilliburlero
Linger
Little April Shower
Little Bird
Little Boy That Santa Claus Forgot, The
Little Buttercup
Little Man, The
Livin' On A Prayer
London Bridge
London's Burning, Theme From
Lonely Ballerina
Lonely Man
Lonesome Cowboy
Lonesome Town
Long Black Limousine
Long, Long Ago
Look Around(And You'll Find Me There)
Look Homeward, Angel
Look Out The Window (The Winter Song)
Lords Of The Air
Lot Of Livin' To Do, A
Love In Bloom
Love Is
Love Is All Around
Love Is Ev'rywhere
Love Is Just Around The Corner
Love Letters
Love Like This, A
Love Me Forever
Love Me Tender
Love Thy Neighbour
Lover
Lovin' You
Loving You
Mad Passionate Love
Madson, Theme From
Magic Moments
Make It Easy On Yourself
Make Yourself Comfortable
Mama
Mambo In The Moonlight
Man Who Shot Liberty Valance, The
Man With The Golden Arm, The
Many Rivers To Cross
March (Scipio) [Handel, George Frideric]
March Of The Grenadiers
March Of The Priests (The Magic Flute) [Mozart, Wolfgang Amadeus]
Marvellous Toy, The
Mary Ann
Masters Of War
May I Never Love Again
Mazel Tov
Me And You And A Dog Named Boo
Mean Woman Blues
Meditation (Thais) [Massenet, Jules]
Mellow Yellow
Melting Pot
Merry Christmas Everybody
Merry Merry Christmas Baby
Mexican Hat Dance (Chiapanecas)
Michael Row The Boat Ashore
Mickey Mouse March
Midnight Train To Georgia
Mine Eyes
Minute Waltz In D Flat Op. 64 #1 [Chopin, Frederic]
Mis'ry And The Blues
Miss You Nights
Mis-shapes
Missing
Mission: Impossible
M-i-s-s-i-s-s-i-p-p-i
Mister Brown Of London Town
Mmmm Mmmm Mmmm Mmmm
Mona Lisa
Mony Mony
Moon And Im The
Moon Is Blue, The
Moon River
Moonlight Becomes You
Moonlight Cocktail
Moonlighting
Moon's A Window To Heaven, The
Morning (Peer Gynt Suite Op.46 #1) [Grieg, Edvard]
Mother Goose Jumps
Mother Machree
Mrs Robinson
Mulder And Scully
'murder' He Says
Musetta's Waltz (La Boheme) [Puccini, Giacomo]
Music Box
Music Of Goodbye, The
My Baby Loves Lovin'
My Bonnie Lies Over The Ocean
My Dear Little Sweetheart
My Heart & I
My Kind Of Town (Chicago Is)
My Love She's But A Lassie Yet
My Object All Sublime
My Old Flame
My Old Kentucky Home
My Precious World (The Man)
My Resistance Is Low
My, My, Ain't That Somethin'
Native New Yorker
Need You Tonight
Never Mind
Never Say Die
Night Has A Thousand Eyes, The
No More 'I Love You's'
No Woman, No Cry
Nobody Does It Better
Not A Second Time
Nothing Ever Happens
Now The Day Is Over
O Come, O Come, Emmanuel
O God, Our Help In Ages Past
Ocean Drive
Odd Couple, The
Ode To My Family
Oh Baby Doll
Ok Fred
Old Love
Old Toy Trains
On Day Like These
On The Road Again
On The Sunny Side Of The Street
Once Is Not Enough
Once Upon A Time
One
One Meat Ball
Only A Northern Song
Only Fools And Horses
Only Thing That Looks Good On Me Is You, The
Only You (And Yo Alone)
Onward Christian Soldiers
Oops Upside Your Head
Open Your Heart
Out Of Nowhere
Out Of Sight, Out Of Mind
Out Of The East
Outstanding
Paralyzed
Paramount On Parade
Parklife
Pass The Dutchie
Patience Of Angels
Peacock Suit
Picnic
Piggies
Pilgrims' Chorus (Tannhauser) [Wagner, Richard]
Pipes Of Peace
Place In Paris, A
Place Inthe Sun, A
Please
Please Don't Drag That String Around
Please Don't Make Me Cry
Please Help Me Get Him Off My Mind
Portrait Of My Love
Power Of A Woman
Power To The People
Praise My Soul
Praise The Lord And Pass The Ammunition
Prelude In C Minor Op.28 No.20 [Chopin, Frederic]View
Pretty Flamingo
Promise Her Anything
Psycho (Prelude)
Put On A Happy Face
Quit Playing Games (With My Heart)
Raider's March, The
Rain
Raincloud
Ready Teddy
Ready To Take A Chance Again
Real Real Gone
Red Cheeks And White Whiskers
Re-enlistment Blues
Release Me
Return To Me
Return To Sender
Reve De Printemps [Strauss, Johann II]
Rêverie (Dreaming) [Debussy, Claude]
Rhythm Of My Heart
Right By Your Side
Right Place, The
Right Said Fred
Rinky Dink
Rip It Up
Riverboat Song, The
Road To Morocco, The
Rock And Roll Music
Rock Of Ages
Rockin' Rockin' Rover
Rockin' Roll Baby
Roll Over Beethoven
Romance (Op. 44, No. 1) (Rubinstein) Romance (Tchaikovsky)
Romance Op.44 [Rubinstein, Anton]
Romantica
Rondo Alla Turca (Sonata In A K.331) [Mozart, Wolfgang Amadeus]
Root'n Toot'n Santa Claus, A
Rotterdam
Roustabout
Roxanne
Rubber Biscuit
Saddle Up
Sand In My Shoes
Santa Bring My Baby Back
Santa Claus Is Back In Town
Santa Claus March
Santa, Bring My Baby Back To Me
Save The Best For Last
Save Your Love
Say Has Anybody Seen My Sweet Gypsy Rose?
Say With Me Baby
Say You'll Be There
Schinder's List
Se Said She Said
Sea Of Heartbreak
Sealed With A Kiss
Second Star To The Right, The
Secretly
See The Conquering Hero Comes (Judas Maccabeaus) [Handel, George Frideric]
Semi-detached Suburban Mr James
Semper Fidelis
September In The Rain
Serenata (Toselli)
Serpico (Rock Theme)
Sexy Sadie
Shadow Of Love
Shadow Of The Sun
Shakedown
Shalom Chaveyrim
She Came In Through The Bathroom Window
She Caught The Katy
She Caught The Train
She Makes My Day
She's Not You
She-she Little Sheila
Shoo-shoo Baby
Shout
Shrimp Boats
Simply Irresistible
Since I Don't Have You
Sing
Sing A Song Of Sixpence
Sing, You Sinners
Sisters Are Doing It For Themselves
Sit Down
Sleepytime
Slowly But Surely
Small Fry
So Emotional
So Good
So This Is Love (Cinderella Waltz)
Some Day (Hooker/Friml)
Some Day My Prince Will Come
Some Like It Hot
Someday (Menken/Schwartz)
Something For The Pain
Somewhere Somehow
Sonate Au Clair De Lune (Moonlight Sonata)
Song For A Winter's Night
Sorrowful Blues
Speak Softly Love
Spharen-klange Waltz (Strauss)
Splish Splash
Spring Will Be A Little Late This Year
St James Infirmary
St Patrick's Day Parade
Stack-o-lee
Stanley Road
Star Trek (The Movie), Theme From
Star Trek (Tv Theme)
Stars
Stars And Stripes Forever
Stay Another Day
Steel Guitar And A Glass Of Wine, A
Stella By Starlight
Stereotypes
Stomp, Look And Listen
Stop
Stormy Weather
Story Of My Life, The
Stranger's Just A Friend, A
Stuck On You
Summer Green And Winter White
Summer Green, Autumn Gold
Sunshine Girl
Sweeney, The
Sweet And Low
Sweet Surrender
Sweetheart Darlin'
Symphony No.94 In G (Suprise), Theme From 2nd Movement (Haydn)
Take Good Care Of Her
Take Her To Jamaica (Where The Rum Come From)
Take My Breath Away
Tangerine
Teddy Bear (Let Me Be Your)
Telephone Man
Tell Him
Tell Me Marianne, Three Caballeros, The
Tell Me The Old, Old Story
Tell Me When
Terms Of Endearment, Theme From
Thank U Very Much
Thank You Baby
Thanks For The Memory
That Old Black Magic
That Tired Routine Called Love
That Warm Christmas Feeling Is Here
That Would Be Something
That's Amoré (That's Love)
That's It, I Quit, I'm Movin' On
That's Love
That's The Way I've Always Heard It Should Be
The Bear Went Over The Mountain
The Big Rock Candy Mountain
The Blue Danube Waltz Op.314 [Strauss II, Johann]
The Boys Are Back In Town
The Breakfast Dance
The Day We Caught The Train
The Kerry Dance
The Lincolnshire Poacher
The Lord's My Shepherd
The Memphis Blues
The Minstrel Boy
The Mountains Of Mourne
The Nearness Of You
The Rose Of Allendale
The Sailor's Hornpipe
The Siamese Cat Song
The Swan (Carnival Of The Animals) [Saint-Saens, Camille]
The Teddy Bears' Picnic
The Tide Is High
The Trout Piano Quintet D.667 (Theme) [Schubert, Franz]
The Yellow Rose Of Texas
Theme (Back To The Future)
Theme (Ballade Op.23) [Chopin, Frederic]
Theme (Third Movement - Symphony #104 In D 'London' Hob.I/104) [Haydn, Franz Joseph]
There Goes My Everything
There Must Be An Angel (Playing With My Heart)
There's Something About A Soldier
These Days
Things Ain't What They Used To Be
Think Twice
This Ain't A Love Song
This Is No Laughing Matter
Those Lazy-hazy-crazy Days Of Summer
Three Days Of The Condor, Theme From
Three Steps To Heaven
Three Wheels On My Wagon
Till The End Of The World
To Each His Own
Tobacco Road
Together We Are Beautiful
Ton Gun Anthem
Tonight Is So Right For Love
Too Bad
Too Much
Torches
Torero
Town I Loved So Well, The
Toyland
Trail Of Broken Hearts
Trash
Treat Me Nice
Tresor Waltz (Strauss)
True Blue Lou
True Grit
Trumpet Tune [Clarke, Jeremiah]View
Turkey In The Straw
Two Hearts In Love (Emperor Waltz)
Two Sleepy People
Un-break My Heart
Under The Double Eagle
Universal, The
Untouchables, The
Up Where We Belong (An Officer And A Gentleman)
Very First Christmas Of All, The
Vienna
Vienna Blood [Strauss, Johann II]
Village Swallows (Strauss)
Virginia Company, The
Visions Of A Sunset
Viva Las Vegas
Waiter And The Porter And The Upstairs Maid, The
Waitin' For The Train To Come In
Walk, Don't Run
Walking The Floor Over You
Waltz (Faust) [Gounod, Charles]
Waltz (Swan Lake) [Tchaikovsky, Pyotr Ilyich]
Wand'ring Minstrel, A
Wannabe
War And Peace
We Are The Champions
We Are The Sons Of The Desert
We Plough The Fields And Scatter
We Sail The Ocean Blue
Wear My Ring Around Your Neck
Wee Wee Hours
Welcome Home (Vivre)
Were You There
Westminster Waltz, The
Westward Ho The Wagons
What A Friend We Have In Jesus
What A Party!
What A Wonderful Life
What's Another Year
What's She Really Like?
What's The Use Of Wond'rin'
When A Child Is Born
When Christmas Comes
When I Need You
When I Survey The Wondrous Cross
When I Take My Sugar To Tea
When Love And Hate Collide
When Santa Got Stuck Up The Chimney
When The Children Are Asleep
When The Saints Go Marching In
When They Soundthe Last All Clear
When You Tell Me That You Love Me
When You Trim Your Christmas Tree
When You Wish Upon A Star
When You're In Love
Where Do I Begin
Where Everybody Knows Your Name (Theme From 'Cheers')
Where The Streets Have No Name
Where The Winds Blow
While My Guitar Gently Weeps
Whistling In The Dark
White Bearded Old Gentleman, The
White World Of Winter, The
Who Do You Think You Are?' Who's That Girl?
Who Killed Cock Robin?
Whole Lotta Loving
Whole Lotta Shakin'
Wichita Lineman
Widecomb Fair
Willow Weep For Me
Winter Draws On
Winter World Of Love
Wisdom Of A Fool, The
Wish Me A Rainbow
Wishing I Was Lucky
With Or Without You
With The Wind And The Rain In Your Hair
Without You
Wives And Lovers
Woke Up This Morning (With My Mind On Freedom)
Wonder Of You, The
Wonderful Thing About Tiggers, The
Wooden Heart
World Is Mine, The
Ya Got Class
Ya Ya
Year Of The Cat
Yeh Yeh
Ymca
You And Your Beautiful Eyes
You Are Beautiful
You Are Not Alone
You Brought A New Kind Of Love To Me
You Came A Long Way From St. Louis
You Can Fly! You Can Fly! You Can Fly!
You Can't Catch Me
You Can't Chop Your Poppa Up In Massachusetts
You Gave Me A Mountain
You Hit The Spot
You Leave Me Breathless
You Make Me Feel Brand New
You Moved Right In
You Not In My Arms Tonight
You Say You Care
You'd Never Know The Old Place Now
You'l Answer To Me
You'll Never Walk Alone
Young At Heart
Young At Heart [Richard, Johnny] [Leigh, Carolyn]
Your Kiss Is Sweet (Billy Preston And Syreeta)
You're Mine, You
You're Nobody 'Til Somebody Loves You
You're So Good
You're So Vain
You're Still The One
You're The One That I Want
Yours (Quierme Mucho)
You've Changed
You've Got The Wrong Rhumba
Zing A Little Zong!
Zombie
Description :
Third edition of the world's biggest songbook. This is a vast bumper collection, perfect for buskers, of 1001 all-time hit songs.

Whatever your taste, there's guaranteed to be tonnes of songs you'll want to play, this book will last you years!

Inside the spiral bound cover you will find a generous selection of hit songs, golden standards, jazz and blues numbers, classical pieces, hymns, gospel songs, stage, film and musical music!

Arranged here in Melody line arrangements for Piano, Organ, Electronic Keyboards, Guitar and all C instruments, complete with lyrics and chord symbols.